One of the most common questions is where to go for senior pictures. By far the most popular location for senior pictures at Four J Photography for the Class of 2022 was Rip Van Winkle Gardens on Jefferson Island.
There are beautifully gardens that have blooms nearly all year long. Also on the grounds are towering structures and a historical home. All of which make the perfect backdrop for a senior session. Below are some of the highlights from last year, the class of 2022, and include the blooming Azaleas and glowing fall light. Check out all the beautiful senior sessions at the Rip Van Winkle Gardens, clearly our most popular location with last years senior class. To see more ideas of where to take your senior pictures near Lafayette, La, check our this blog post!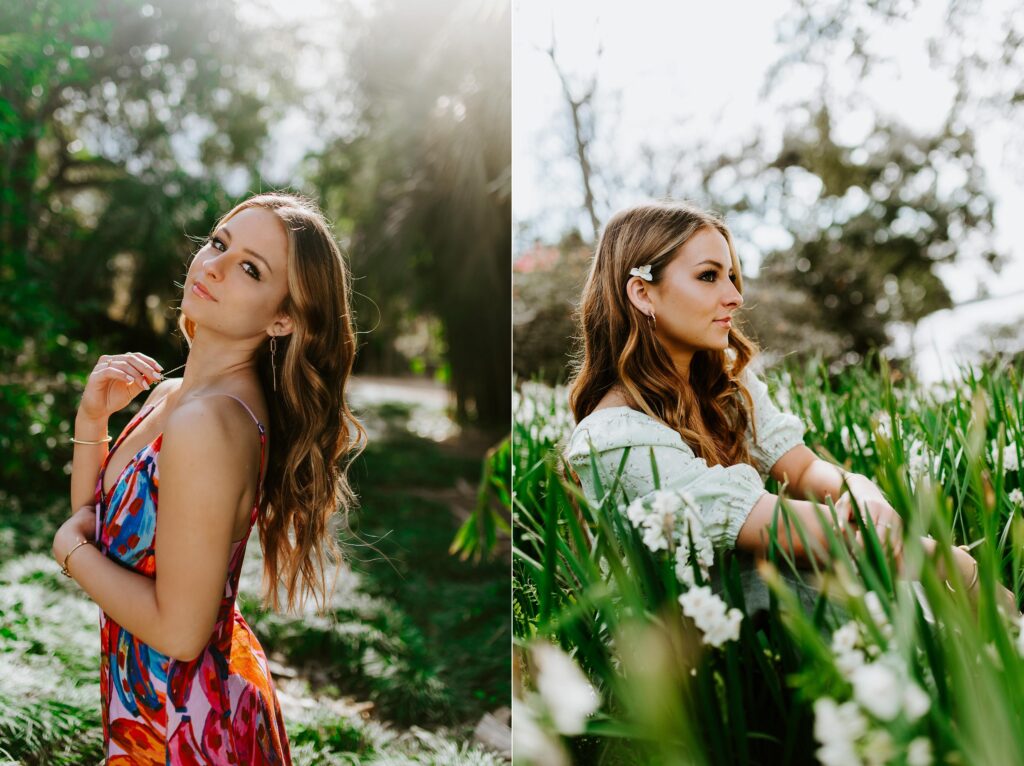 They have such gorgeously maintained gardens year round. If you are lucky you will get to see all the varieties of peacocks on the grounds as well. There is one large orange ornate architectural wall that makes a spectacular backdrop. Once a year, the Azaleas are out in full bloom- this ranges from Mid February to Mid March. Another feature that is truly stunning at Rip Van Winkle is the main house and surrounding 100+ year old Oak Trees. The gardens are full of gorgeous places and it is easy to see why it was our most popular location for senior pictures last year.