The Traveling Dress Project
Last year I joined a small group of photographers who participated in 12 different shoots with 1 dress. We all had different visions. We all had different shooting styles. The dress traveled all over the country. I loved being a part of this project. For my month with the dress, May, to represent something about Louisiana. I immediately thought of a marshy lake near my studio. When shooting, I love to capitalize on juxtaposition. I loved the glamorous dress paired in the earthy swamp and warm sunset light. I paired rose gold jewelry and a custom headpiece for her crown to complete the Princess look.
This photo shoot was shot with a Nikon D750. The only light source was a reflector. The session took place at sunset to help achieve the warm light.
On the day of our shoot, the model was prepped at the studio in Lafayette. After she was picture ready, we headed to the lake which was about 30 minutes away. We began the shoot in a wooded area while the sun was still high. As it neared sunset time, we headed to the area of the lake with cypress trees and beautiful landscape. We finished her session just as the sun went down.
Check out some of the amazing photos from that shoot.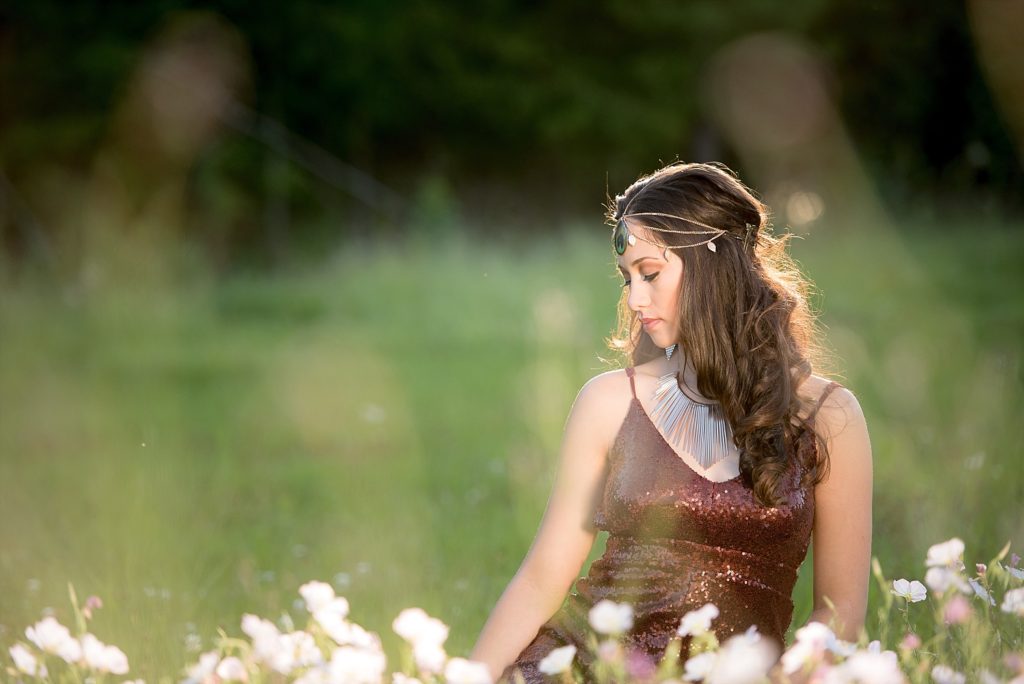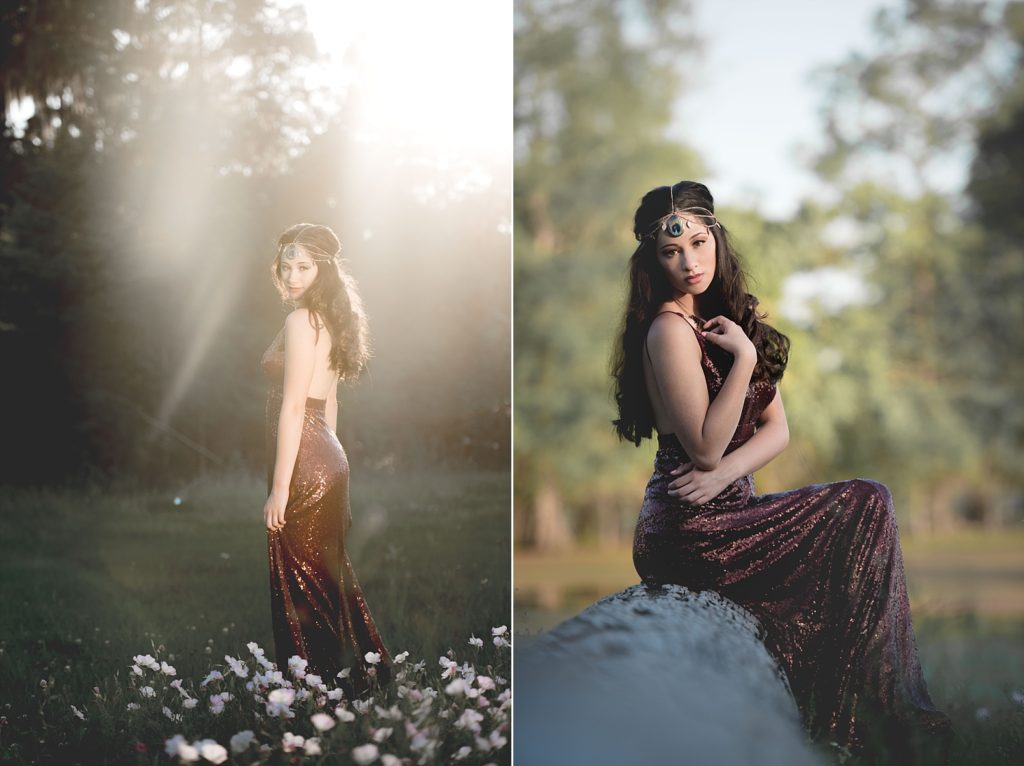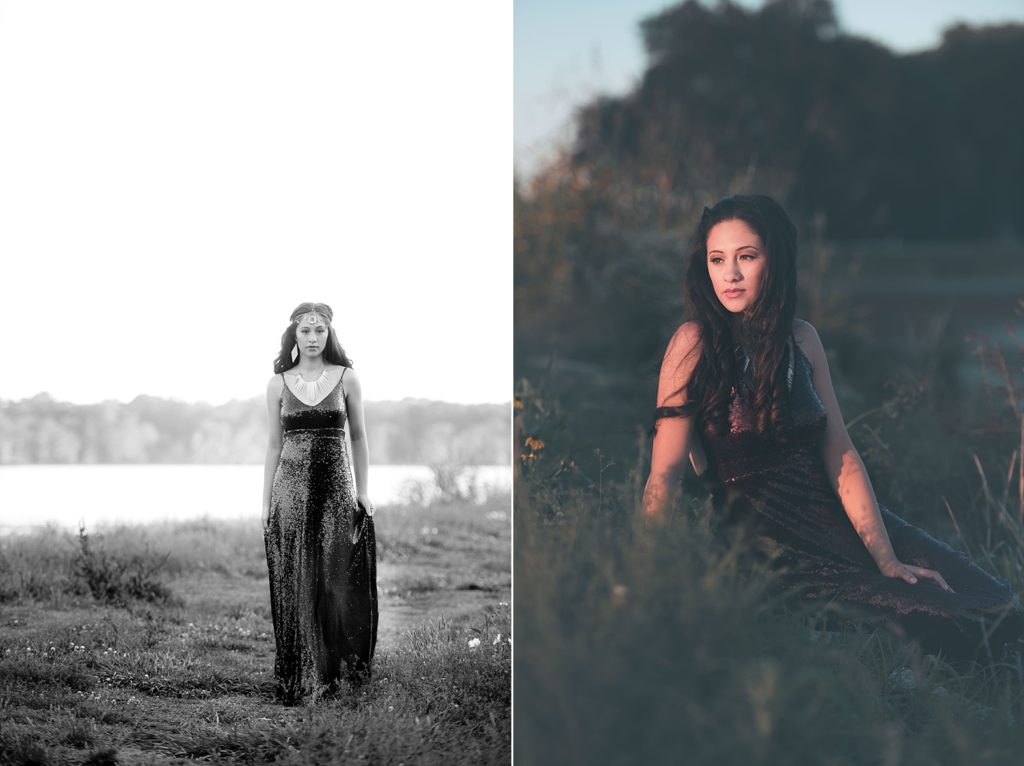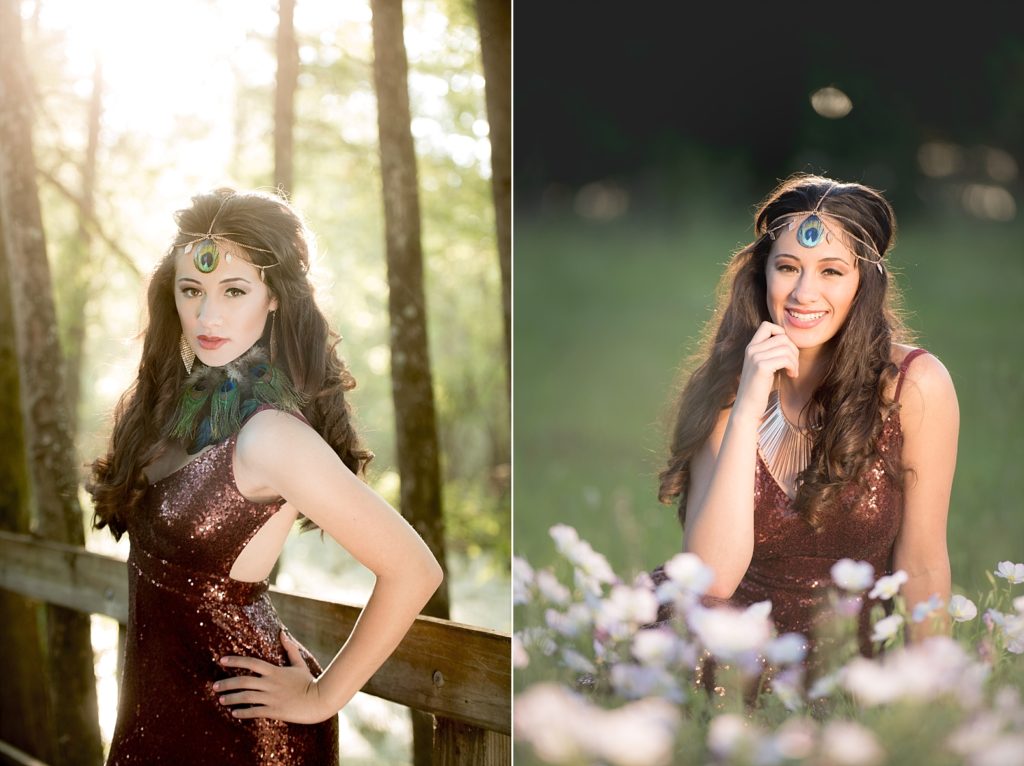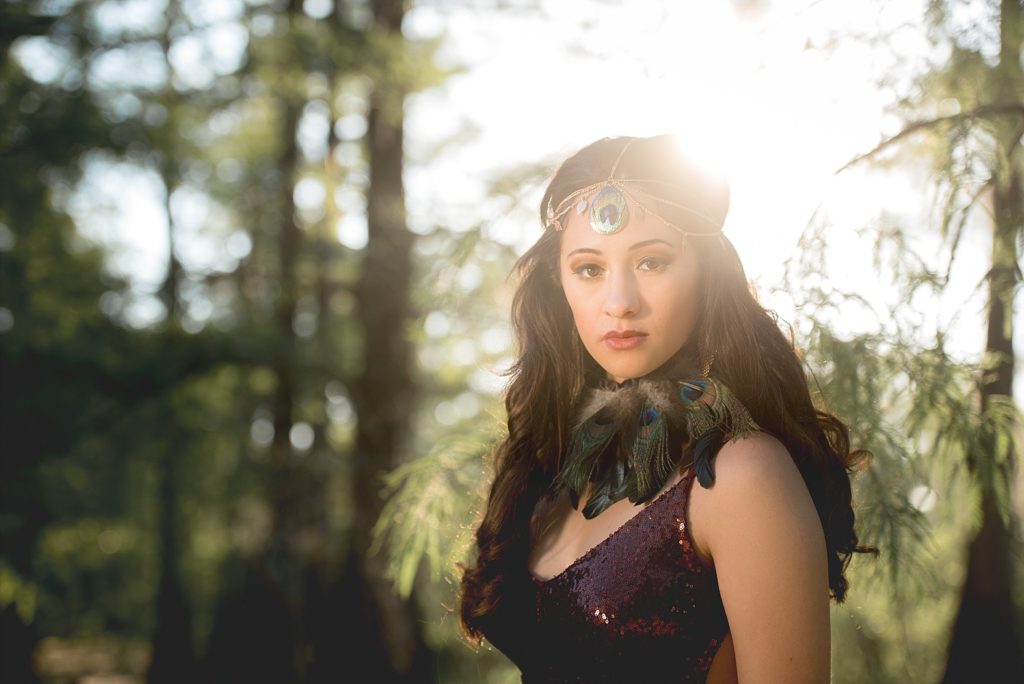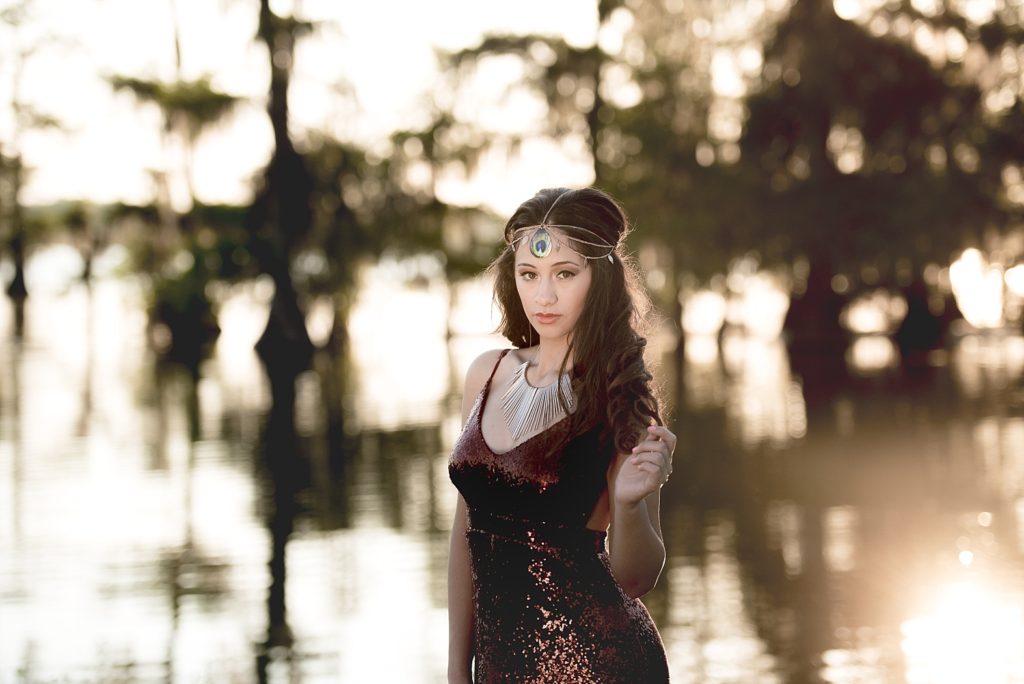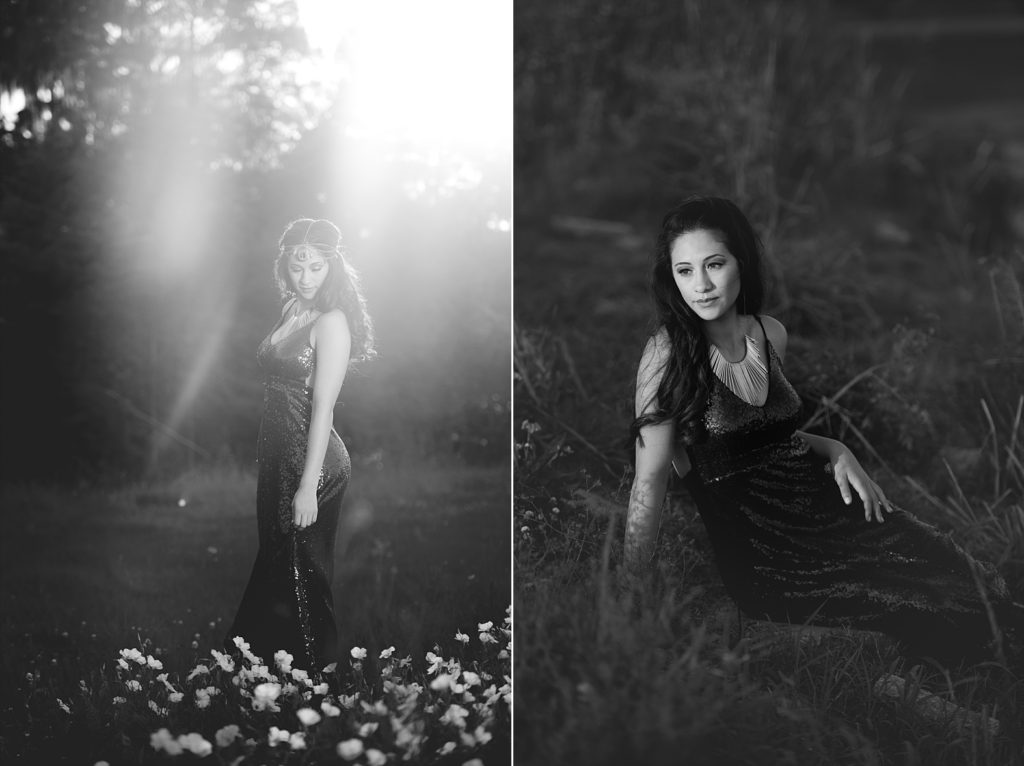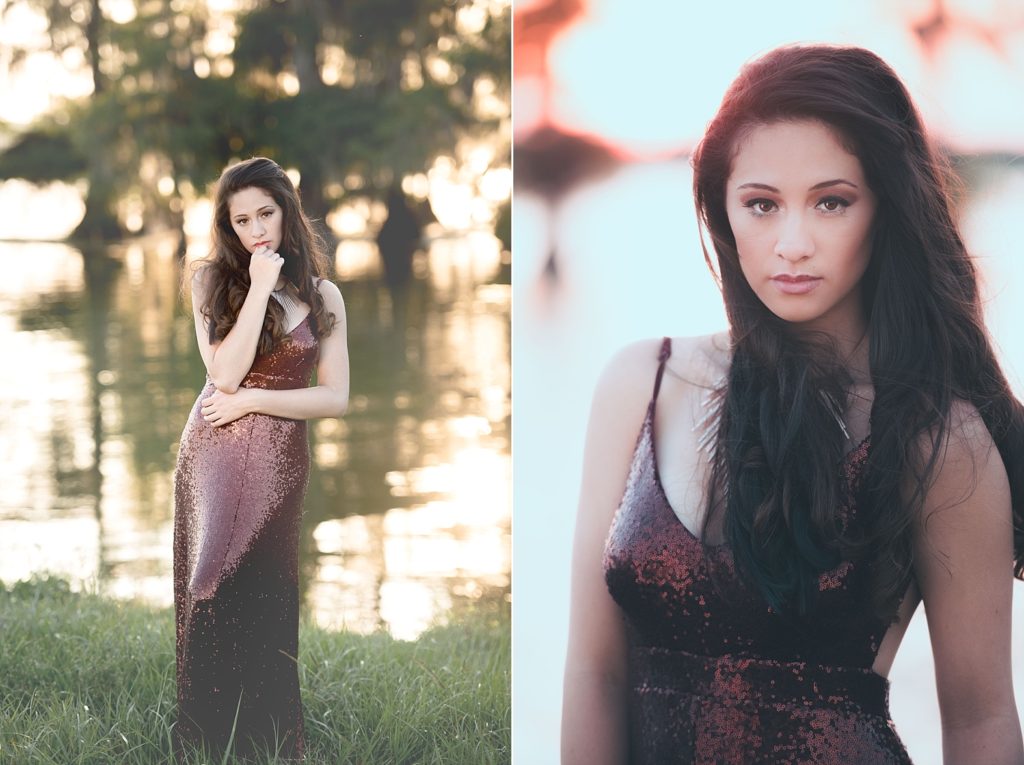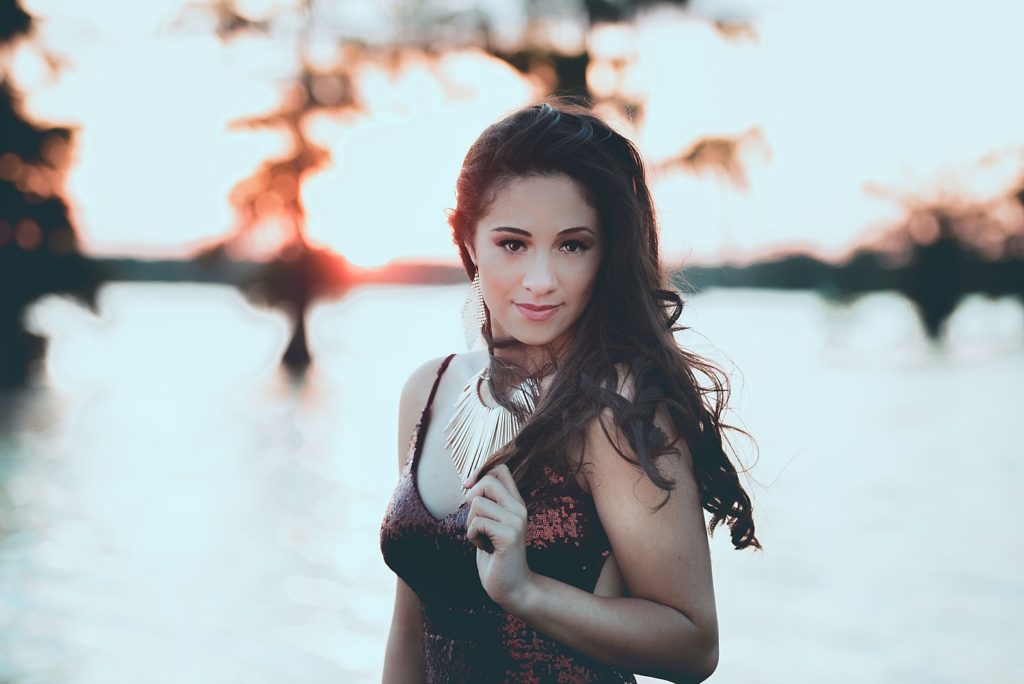 Here are a few BTS pics too