A PROGRESSIVE PHOTO SHOOT
How to turn 1 outfit into 5 different looks- in 1 photoshoot!!
So I wanted to try to show clients how easy it is to "build" on one basic outfit and make many different looks. I grabbed one of my models who was off for the day, grabbed some clothes from my local thrift store and took off shooting some neat images!
The base outfit is white strapless top and denim blue jeans.
Look 1: We started with her basic outfit and a pop of green with a stunning chunky necklace. For shoes we kept it simple with a tan strappy sandal.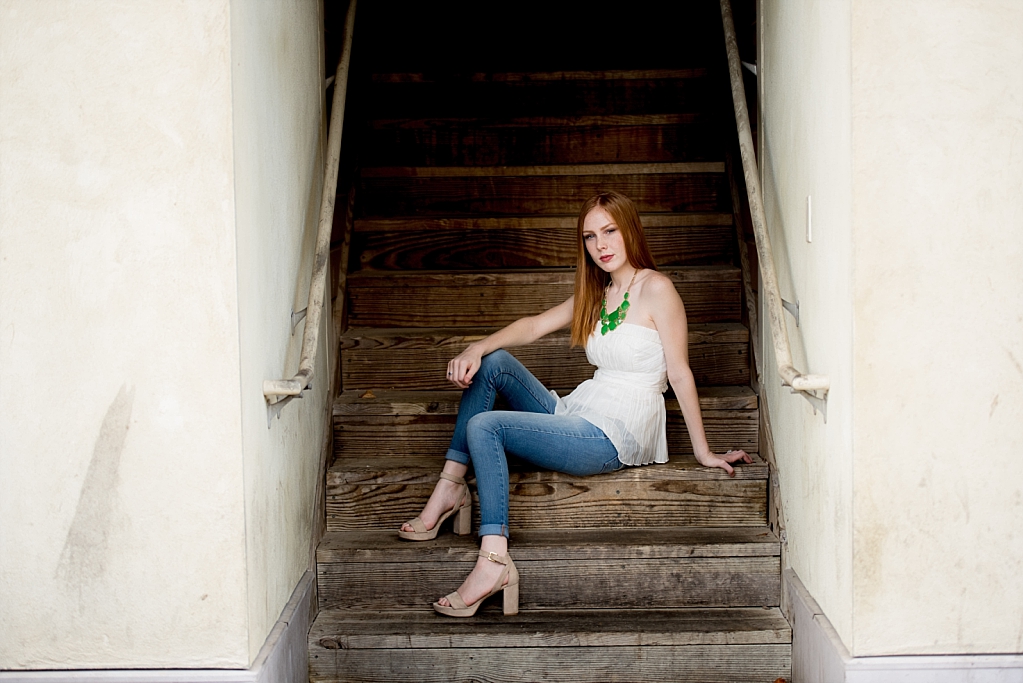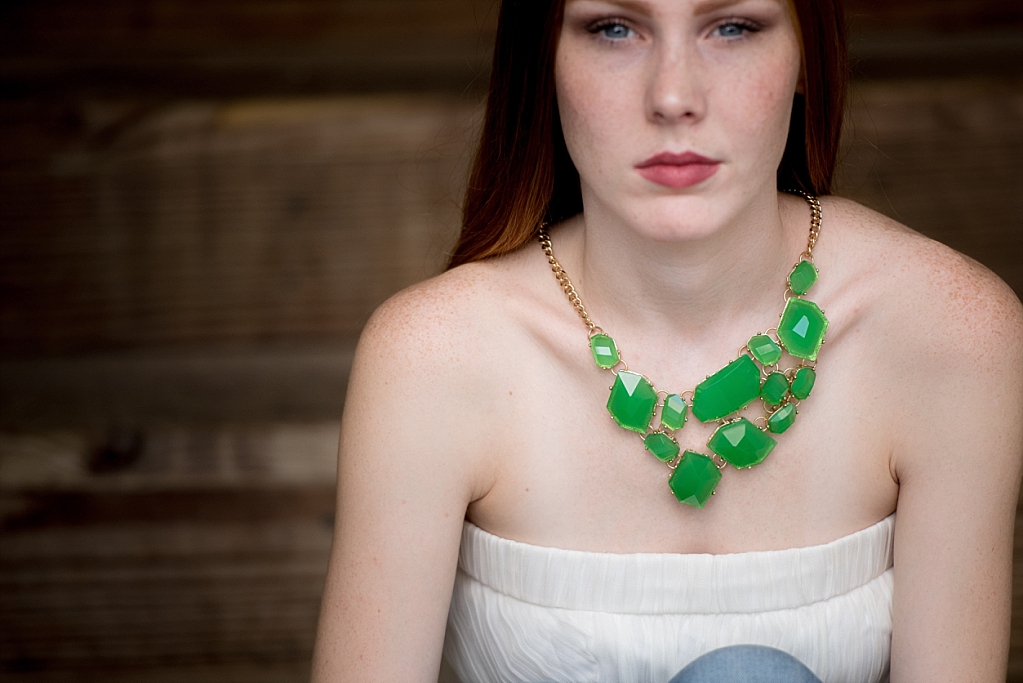 Look 2: Next we tucked the white strapless top into the jeans and layered a gray loose sweater on top. We paired it with pops of pink jewelry and low black booties!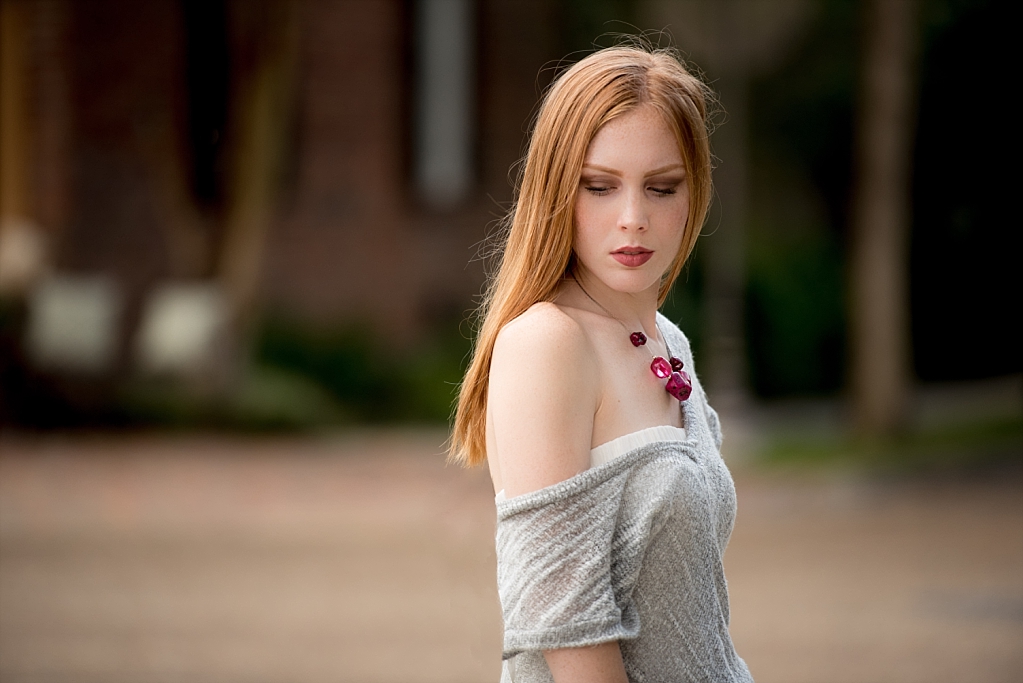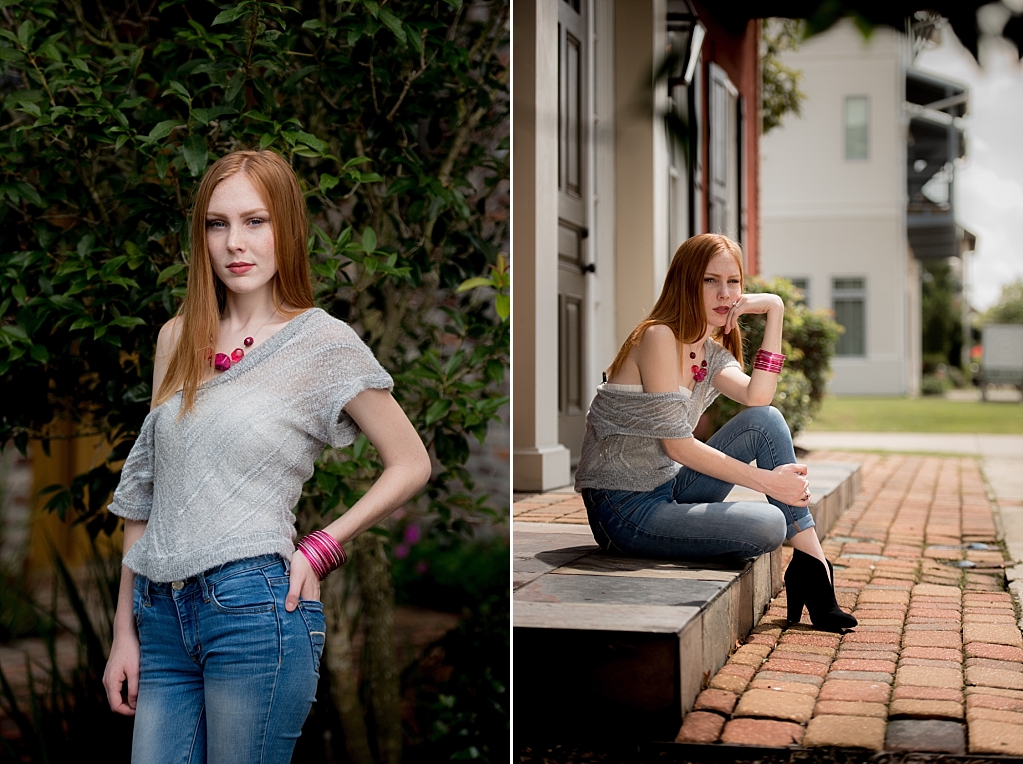 Look 3: Next we changed her hair into a messy low bun, removed the gray top and added a dressy pink blazer. She also changed shoes into some dressy ivory heels that really added some height.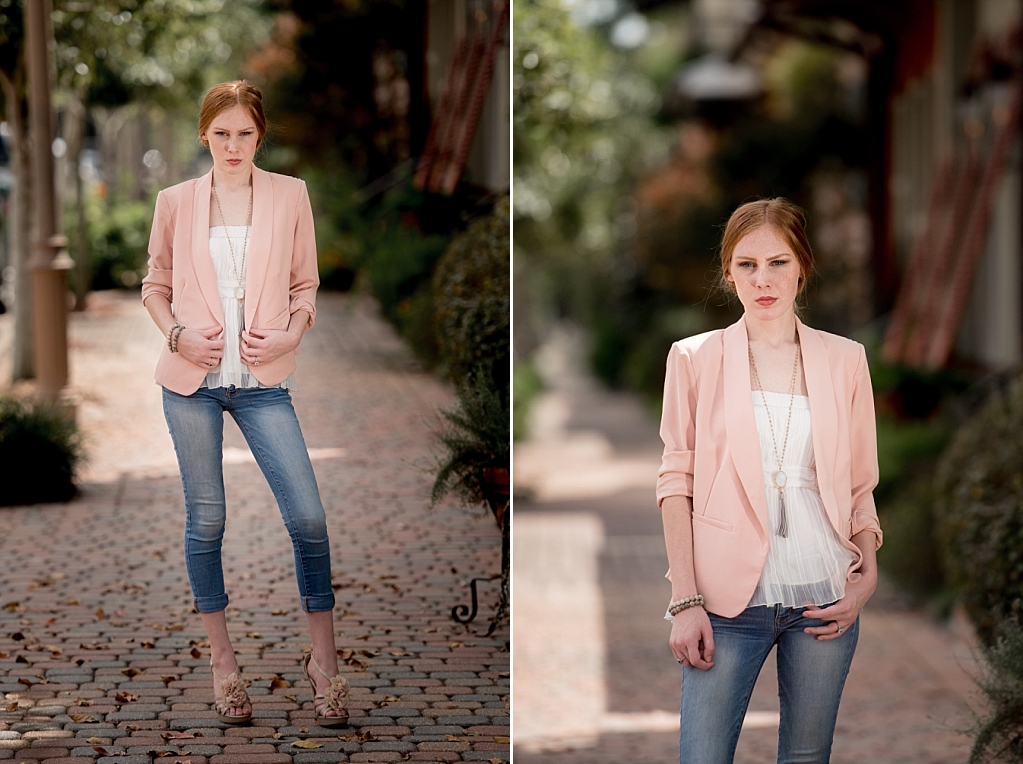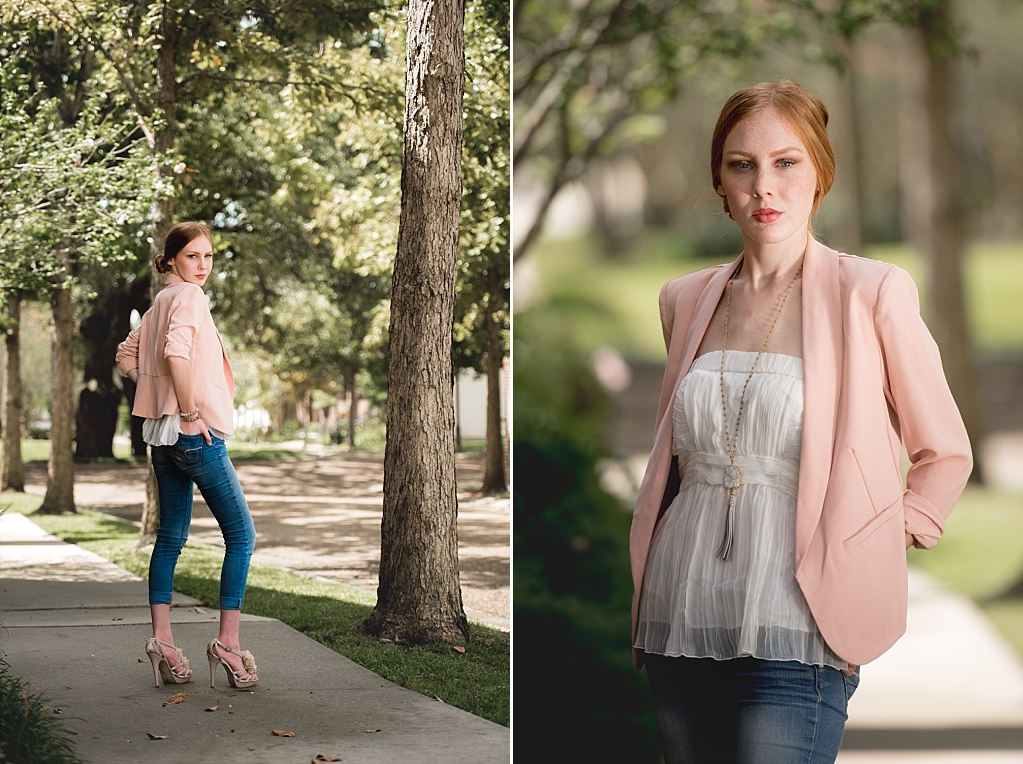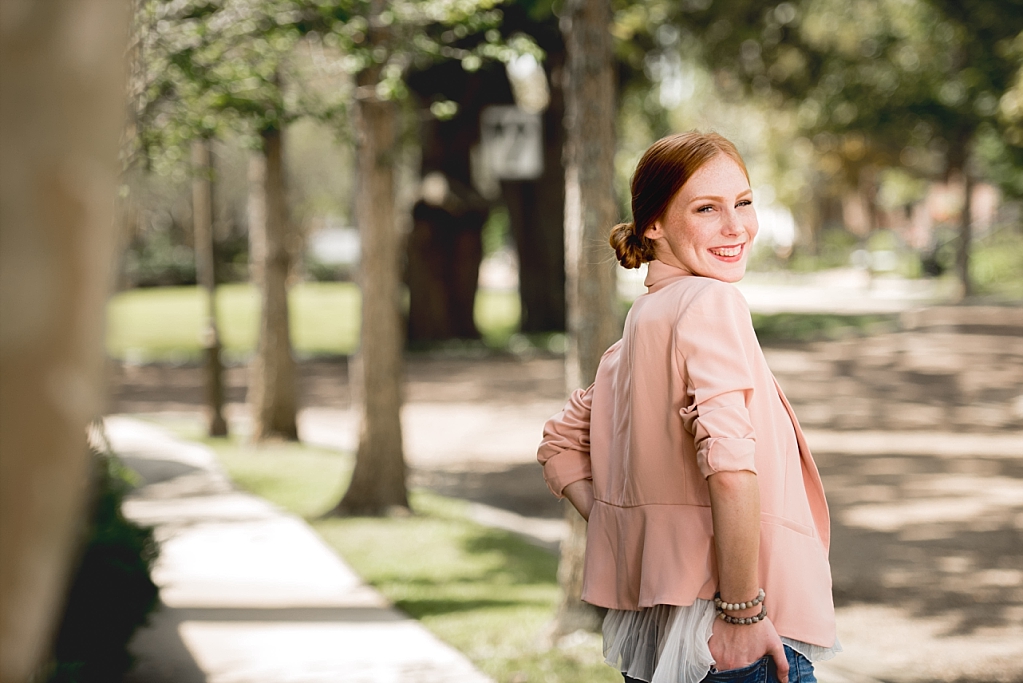 Look 4: Lastly we removed the blazer and added a dark brown leather jacket, brown tie necklace and adorable hat for a fun fall look.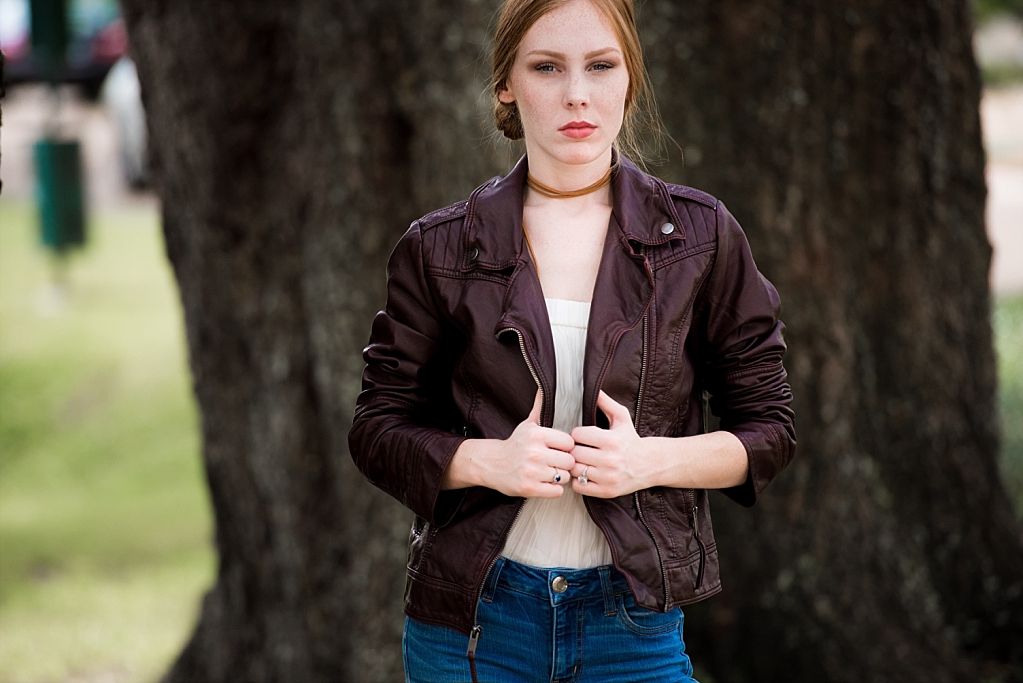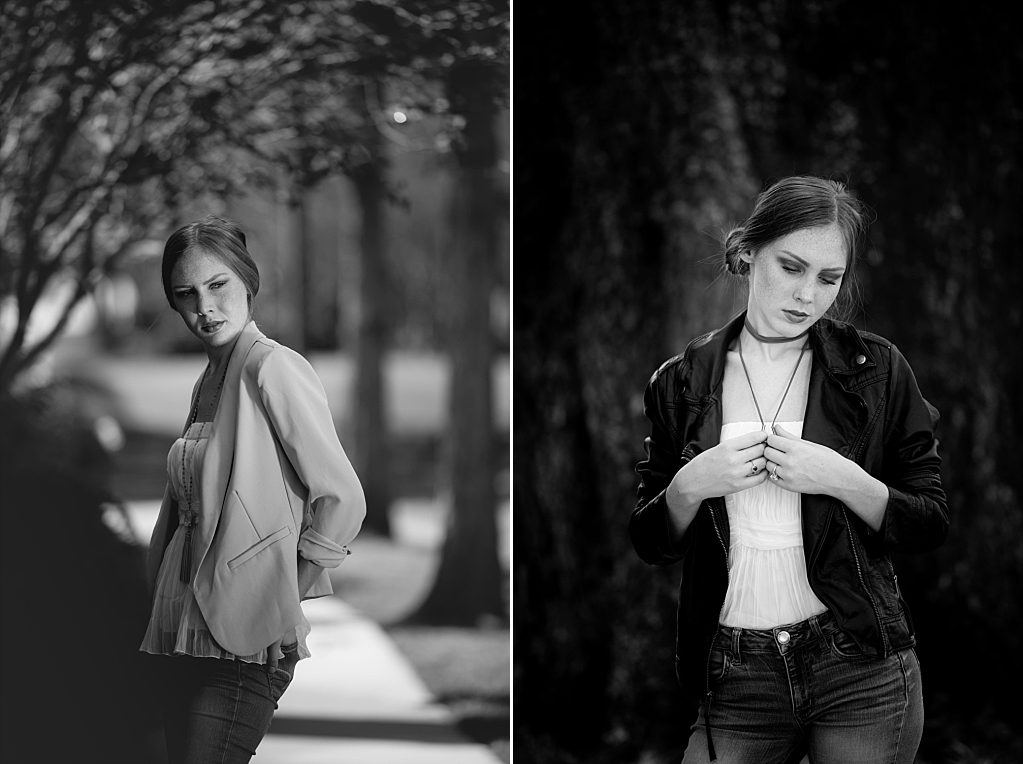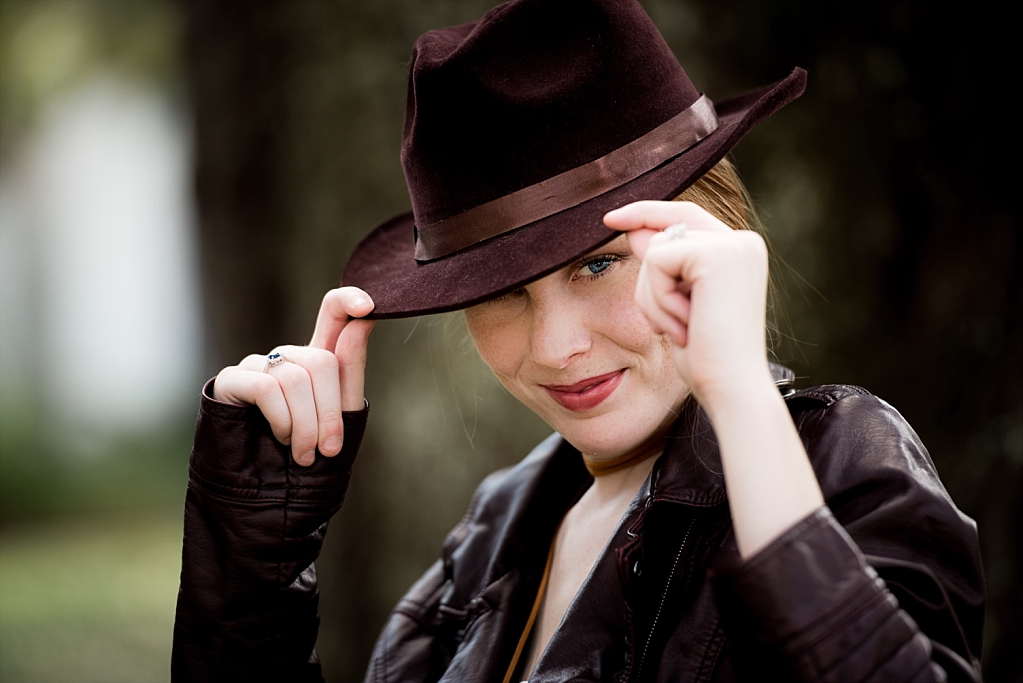 See how easy it is to create so many looks by just building on one basic outfit! Now go have fun mixing and matching some of your favorite clothes.
Here's a few pics from Shelby's indoor set at the studio as well!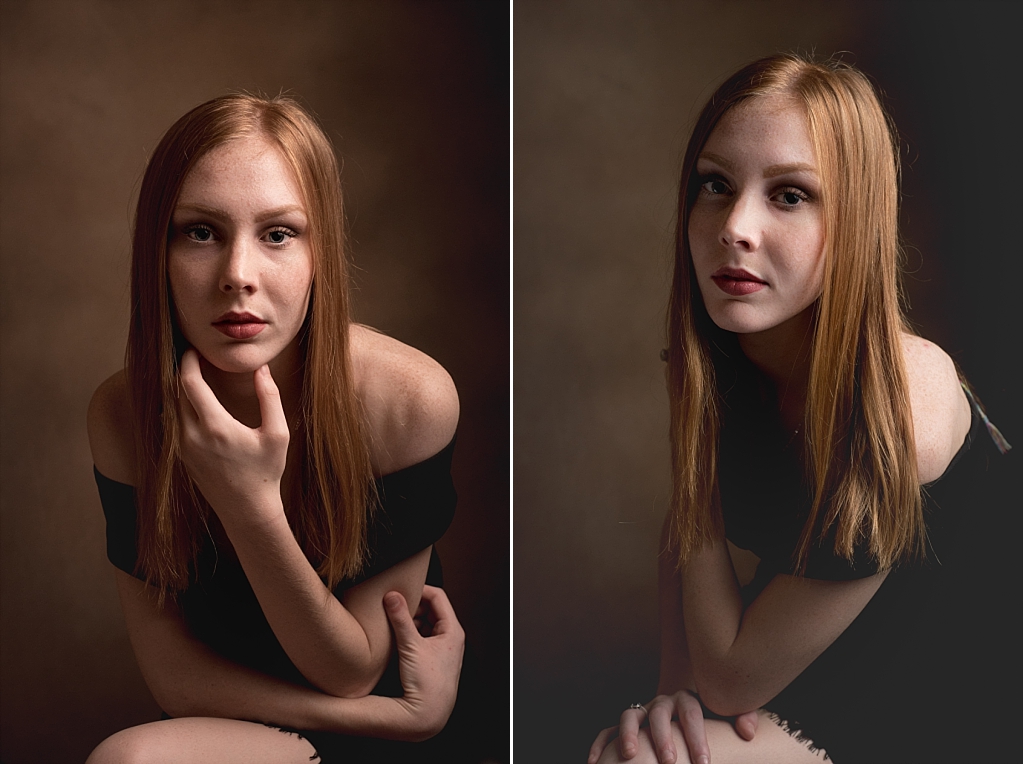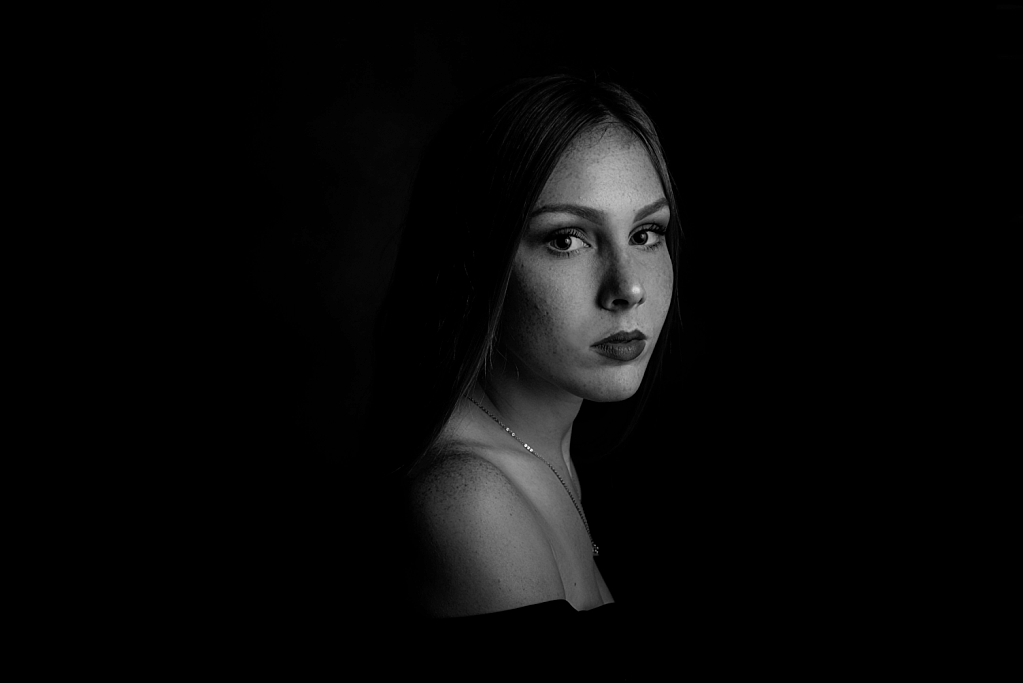 So, moral of the shoot…you don't need tons of brand new clothes to have great images for your senior session.